As individuals go about their day-to-day activities and progress through life, symptoms of lower back pain become more and more prevalent. In fact, according to the American Chiropractic Association, lower back pain affects 31 million Americans and up to 80% of the human population at any given time. This pain can stem from a variety of issues since the back consists of multiple muscles, bones, joints and ligaments.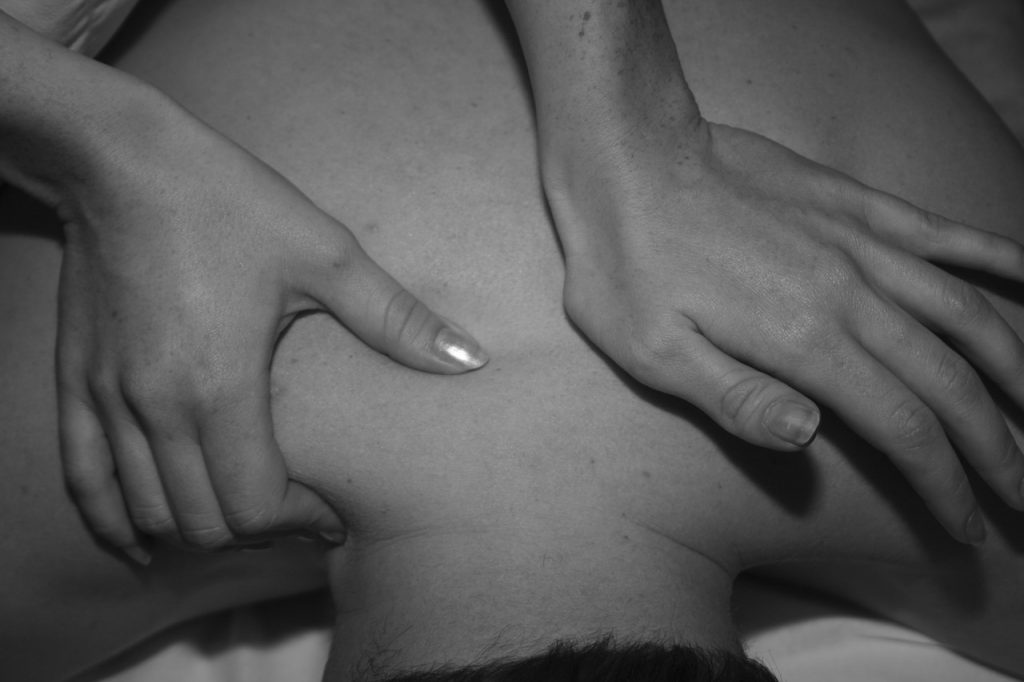 When the lumbar muscles are strained and sprained, it can seem like a long road home to recovery. These aches can be caused by accidents, sports activities, poor posture, obesity, smoking, lack of stretching and exercise, stress, arthritis, etc. How can pain be addressed and minimized for a better quality of life, work and play for individuals moving forward?
Doctors suggest many methods of pain management for lower back pain including over-the-counter or prescription medications, stretching and physical therapy techniques, diet and lifestyle adjustments, and alternative treatments like yoga, biofeedback and acupuncture. In recent years, many people with chronic lower back pain have found acupuncture to be helpful.
Acupuncture originated from ancient China over 4,000 years ago and is now widely used across the globe to heal physical, mental and emotional conditions. It is an alternative medical practice involving needles that prick the skin or tissues in specific areas to alleviate pain and balance the mind and body. It's believed the needles stimulate the central nervous system releasing chemicals into the brain, spine and muscles easing symptoms and adjusting the body's energy and response to aches and pain. This treatment has also been known to heal issues within the respiratory, digestive, circulatory and muscular systems. Acupuncture's effectiveness is measured by how it enhances the flow of energy (known as chi or qi) throughout the body. In addition to promoting overall well-being, acupuncture has been proven to positively affect suffering from a variety of issues including emotional, respiratory, digestive and neurological disorders.
Acupuncture treatment for lower back pain can heal the aches and numbness when the muscle and tissue nerves are stimulated by the thin needles. Endorphins and neurochemicals are released that can alter the pain processing between the brain and spinal cord. Acupuncture has helped lower back pain in other cases as it reduces inflammation to reduce muscle stiffness and improve flexibility in the joints.
A majority of patients undergo acupuncture as a last resort following other unsuccessful pain management measures. It's remarkable to note that a centuries-old medical practice can still heal and improve emotional and physical well-being amidst the world's phenomenal advances in medication and technology. When seeking consultation for acupuncture treatment for lower back pain, one will answer a series of questions and will be assessed in order to "pin"point exactly where in the skin the needles will be inserted and to what depths into the body. Acupuncture as a treatment for lower back pain is generally safe with few side effects in most cases. When exploring acupuncture for the first time, it is important to share medical history with an acupuncturist and review the prior steps taken in seeking lower back pain relief. Doctors can often recommend licensed therapists and many can be found through the American Academy of Medical Acupuncture.
In some cases, acupuncture might be covered with health insurance and is a cost-effective method of pain management compared to most other traditional treatments. Unfortunately in today's society, medication can be consumed the wrong way and can lead to worse issues down the road. "Needle-less" to say, there are no pills to take with this alternative medical practice, yet another benefit of acupuncture for lower back pain.
Acupuncture treatment for lower back pain has become increasingly popular and depended upon to help people live more comfortably and free of the stiffness, soreness and agony that lower back pain inflicts on a substantial portion of the global population.
Nos médecins peuvent réaliser cette prescription en ligne pour vous. Veuillez sélectionner la quantité et le dosage souhaité et cliquer sur "continuer", notre équipe procédera à la consultation en ligne. cialispascherfr24 Pour savoir si vous achetez le médicament approprié, répondez en quelques minutes à notre formulaire médical en ligne.