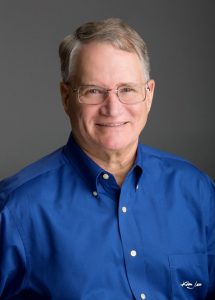 Why me?
I became interested in health issues and pain relief after being diagnosed with a herniated lumbar disc that caused intense sciatic pain. After I, like you, made my own quest for relief, I felt a calling for healing and finding healthy, therapeutic options for pain management.
Pursuing my passion, I left the business world, earned my degree from Southwest Acupuncture College.
I have passed comprehensive national board examinations administered by the National Certification Commission for Acupuncture and Oriental Medicine (NCCAOM) and am licensed by the state. As required by law, I use pre-sterilized, disposable, single-use needles to ensure your complete safety.
I'm also certified as a Doctor of Oriental Medicine by the state board of New Mexico.
While pursuing my studies, I quickly realized the importance of movement to the healing process. As a part of each treatment, we'll spend time to make sure you're performing some sort of daily movement, whether it is just simple movements in a chair, to doing basic stretches, breathing exercises or maintaining yoga or a Tai Chi practice.
I'm passionate about keeping you moving with minimal or no pain, while simultaneously improving your diet and balancing your entire body, so you can successfully combat life's daily challenges. These practices are integral to every treatment.
Treating the whole YOU
Because I have made expertise in all areas of pain relief a priority, I've taken a multitude of wide-ranging courses in Kinesio Taping, myofascial release, all aspects and types of electrical stimulation, and orthopedics and sports medicine.
I've recently obtained certification in Sports Medicine Acupuncture, the most advanced certification available internationally in this field, which enables me to provide you with the highest level of treatment for sports, work, and other orthopedic injuries.
But you don't just want to feel terrific; you want to look as great as you feel!
That's why I also studied at the Microlight Institute and now work with facial rejuvenation and cosmetic acupuncture. When I'm not working with you, I continue to pursue my lifelong passion of combining pain relief theory with micro-current/micro-light/electrical stimulation and Oriental medicine.
Because advancements in the field take place constantly, you'll find me reading journals and attending the latest webinars to stay abreast of the best of both Eastern and Western approaches.
As a Navy veteran myself, I volunteer actively with the Military Stress Relief Project treating veterans with PTSD and anxiety and stress-related disorders. I also maintain my practices of Reiki, Tai Chi Chiu, and Seijaku.
And I'm never going to stop learning so that I can help you become the VERY best version of yourself.